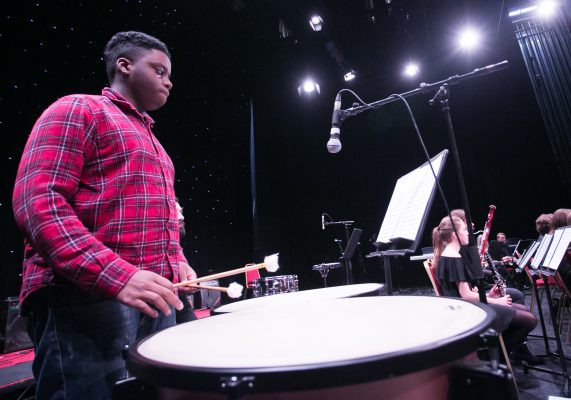 Expand Music Education are currently making an absolutely free of charge offer to students to tie in with the 90 day free of charge Logic Pro X offer from Apple.  One 'Style Series' delivers between 15-20 hours of learning time covering the creation of drum, bass, harmony and melody parts before all the skills are brought together in a final composition.  Here you can sign up for a free plan for the resources, students just create a login and their own password. And here's a link to download Logic Pro X for a 90 day free trial.
---
BBC Bitesize – Monday 20th April, BBC Bitesize will be publishing daily online lessons for all ages. They will also have a new dedicated TV channel full of learning content, podcasts on BBC Sounds and loads of educational video on Player, read more here.
---
BBC Young Compose – The nationwide BBC Young Composer competition 2020 is now open. The BBC are looking musically-minded young people aged 12-18 of all technical ability, backgrounds and musical influences.  Even if you do not think of yourself as a composer, but you love to create music and are bursting with creativity, you should check this out!
---
LSO Play – Experience one of the world's leading orchestras like never before with this interactive and immersive webapp.  A range of iconic pieces by composers ranging from Elgar to Shostokovich, Debussy to Stravinksy, Berlioz to Ravel, all filmed in HD during the LSO's Barbican Season. View the orchestra from four camera angles simultaneously, and switch between them at any time during the performance to experience the orchestra however you want. Filmed in exquisite detail, you can focus on anything from the tips of the drumsticks on the snare drum, to the violinists fingers plucking their strings.
---
The World Music Network's 'Guide to World Music' is an extensive resource – explore more here
---
The Royal Opera House are putting out a free live stream (opera and ballet) for the 'culturally curious' every Friday evening at 7pm.  Once streamed, videos are still available to view on their YouTube channel here
---
Barbican Guildhall Creative Learning – Barbican Creative Learning has been working with their community partner Headway East London, which supports people with brain injuries, was due to host a printing workshop called Create your own Portraits in May run by Billy Mann, a Headway member. But with the Barbican temporarily shut, the experience can't take place. Undeterred, Mann, the Headway East London team and Barbican Guildhall Creative Learning have moved the workshop online for you to enjoy at home instead. Not a musical activity, but a lovely creative activity for you to get stuck into!
What you'll need: A handful of crayons, Some plain white paper, Any image to trace over.
See more and full instructions: here
---
Explore more online resources here