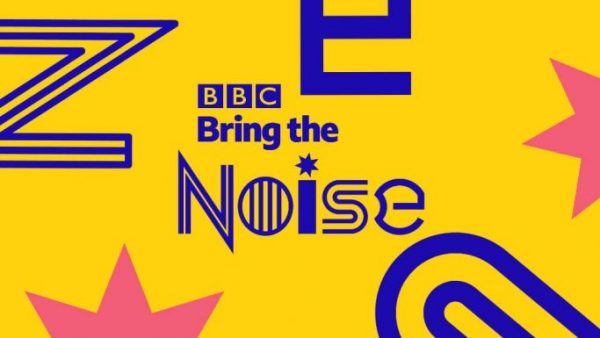 OperaUpClose – At Home with OperaUpClose 
Please see OperaUpClose's new strand of online work for families & little ones including the wonderful Sammy & the Beanstalk and Peace At Last!
A family of bears, harpist and clarinettist have set off to recreate some of the scenes from a special opera for young children, based on Jill Murphy's Peace At Last. All filmed and recorded from their homes, for you to enjoy in the comfort of yours!
In addition to performances, Opera Up Close will be creating singing and movement activities for families to explore together.
---
London Rhymes – original tunes for today's tots! – London Rhymes is a family songwriting project in London, with a fab YouTube channel bursting full of fab songs for young children and families, including this new hand-washing song! With titles such as 'It's Nappy Time' and 'Let's be Friends', the songs are rooted in real family life – the joys and the challenges. Their eclectic, fun, upbeat sound has been inspired by the families that helped write the songs, reflecting the diversity of London. Their new podcast is also a chance to be introduced to new instruments and sounds, and to have fun and connect together through music without the screen! There's also a YouTube live led by Rosie every Friday at 11am, suitable for families and under 3's – so get involved by clicking here! Daily updates on their instagram page.
---
Wigmore Hall – The Wigmore Hall's Education team has also made available their Key Stage Concerts and accompanying resources (please note the resource packs are aimed at teachers, but families may enjoy using these at home also)
Key Stage 1 Concerts
Ensemble 360 and Polly Ives: Sir Scallywag and the Battle of Stinky Bottom: you can also download the resource pack, programme and lyrics which accompanies the concert, on the same page

 

here.
Folk up North Schools Concert – you can also download the resource pack, programme and lyrics which accompanies the concert, on the same page

 

here.
Family Concert: The Chimpanzees of Happytown: can be found

 

here along with the accompanying resource pack.
---
English Touring Opera – Four friends fail in their hare-brained schemes to catch a beautiful birdy. The littlest of them knows that a bit of kindness can go a long way. Will his friends follow his gentle lead or will they get themselves into even more trouble?
The team behind the hugely successful 2020 digital & puppetry adaption of I Want My Hat Back return in style with a short film of Chris Haughton's much loved modern-classic SHH! WE HAVE A PLAN.
---
LSO – Olivia Forms a Band. An interactive Sound Explorers concert based on the popular children's book Olivia Forms a Band by Ian Falconer. Sing and play along with three original songs, hear pieces of classical music performed by LSO musicians and see illustrations from the book on screen.There are practice tracks, word sheets and a resource pack of creative activities for teachers to download here.
Where's Simon? An online concert featuring Sir Simon Rattle and musicians from the LSO, recorded from home in lockdown. Trying our quiz, explore some LSO players' listening recommendations and download the parts to play along yourselves during Part 2.
---
Barbican Creative Learning – Beethoven in Nature: The Barbican Creative Learning team have put together some musical activities with musician Paul Griffiths for you to try out, inspired by composer Beethoven's love of nature. Find out more about Beethoven here, learn some songs with Paul, and make your own music inspired by nature.
---
YolanDa Brown – Join the Jam! Get your free, easy to use and super fun music resources from YolanDa Brown. Learn about different instruments, rhythms and tempos and Join the Jam with some really funky tunes.Ideal for ages 5-7 with free songs from YolanDa's lastest album… Whether at home, in classroom or online, these easy to use music resources are ideal whatever your musical ability, explore them here. 
---
BBC Bitesize – Lockdown Learning Series for KS1
---
BBC – The BBC has many resources, including CBeebies Legend Andy does some Animal Raps which you can find here. 
Plus lots of other KS1 resources available here via the BBC Bring The Noise campaign (lots also useful for EYFS), including this new Sign, Sing and Dance like a Robot Challenge which you can find here
---
Primary Music Resources – Learn about different instruments, musical genres and basic composition with this Primary Music Resources for Key Stage 1 students. Featuring KS1 music lesson plans on notation, vocabulary and the history of music as well as music-themed classroom display resources perfect for consolidating knowledge of KS1 music. All these KS1 music resources are in line with national curriculum guidelines, so are perfect for home learning too.
---
Explore more online resources here