Classical Road Show Battle of Trafalgar Concert – 16th March 2020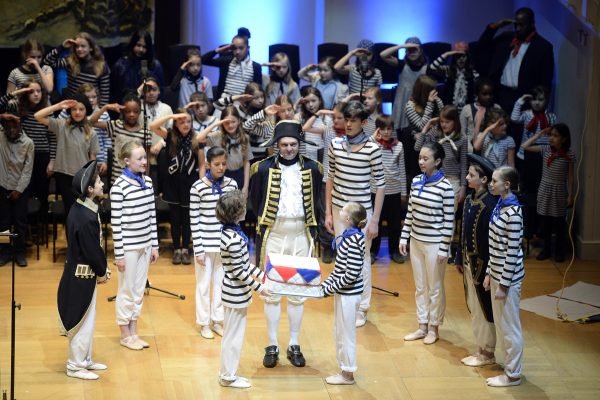 An invitation for primary schools to book their spaces now! Participatory Concert for children aged 7-11 years retelling the story of The Battle of Trafalgar
The Battle of Trafalgar is an exciting musical re-enactment of this famous sea battle, featuring the ship's band (the RPO), Admiral Nelson (David Leonard), ship's crew (a troupe of dancers) and audience songs for all as the crew of HMS Royal Sovereign. Teresa Collard's script and lyrics, scrupulously researched for authentic details, excitingly re-creates the events leading to the historic battle, culminating in Nelson's death and funeral procession.
Classes and choirs from primary schools (7-11 years) to perform alongside:-
The Royal Philharmonic Orchestra
Conductor – Benjamin Pope
Narrator – David Leonard as Admiral Nelson
Date: 16th March 2020 Concerts at 11.15am and 1.30pm (concerts last 1 hour)
Location: Cadogan Hall, Sloane Terrace, Belgravia, London, SW1X 9DQ
How to Book: Booking forms available from Classical road Show website here. 
For more information email: concerts@classicalroadshow.org
Tickets cost: £5 each for children and adults (Hardship fund available to support pupils with financial difficulty)
Classical Road Show provides all the teaching materials for the audience songs to be taught in schools by music specialists or class teachers. Music specially commissioned for performance by primary school children alongside a professional orchestra and an actor. We encourage everyone to dress up as sailors to add to the musical-theatre experience. Everyone in the concert hall takes part throughout the whole performance.