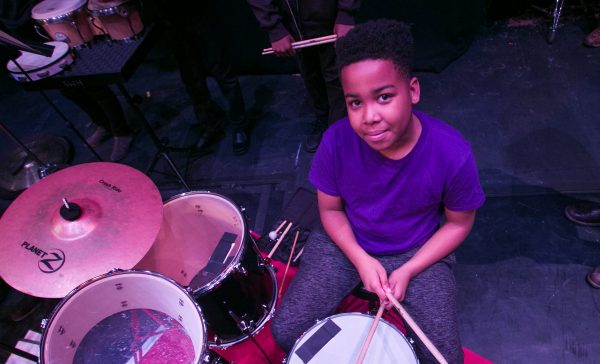 Holiday music courses are run at different times of the year and are either delivered directly by Hackney Music Service or one of our Network partners. Please see the programme below for up and coming holiday courses:
---
The Music Service is delighted to be able to invite young musicians to take part in the 17th annual Holiday Music Course. The course will take place during the February half term for three days –  Tuesday 18th, 19th and 20th February 2020 at William Patten Primary School.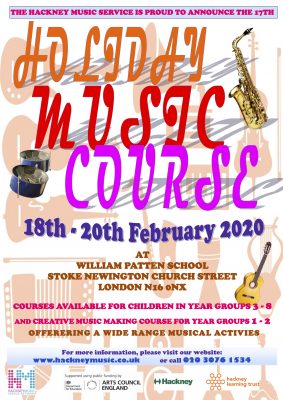 The courses offer full days courses for Strings, Brass and Woodwind, Steel Pans, Instrumental Roundabout (A chance to try out 3 different instruments) – as well as a half-day course in Creative Music Making.
Instrumental Courses: eligible for young people in Years 3-8 (9.30am – 3.30pm – 3 full days)
Creative Music Making Course: eligible for young people in Years 1-2 (9.30am – 12.20pm – 3 half days)
More information:
Before completing an application, please download and read our Holiday Course Info Sheet, with detailed information on each course, criteria, and a break down on costs.
Application Deadline:
Please download the Holiday Course Application Form Here. If you wish to apply for a place on any of the courses, please complete the enclosed Holiday Course application form and return by midday Friday 7th February 2020. 
Further Questions:
Email musicservice@learningtrust.co.uk or call 020 3076 1534