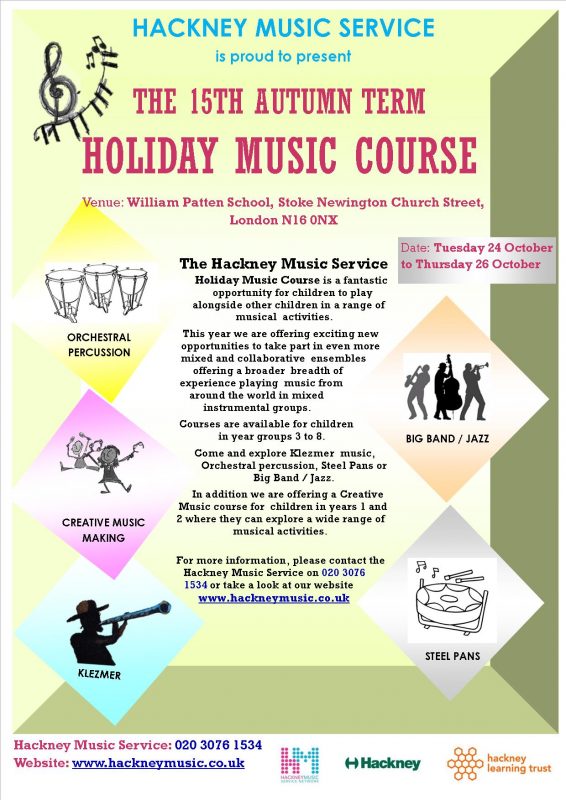 The Hackney Music Service is delighted to be able to invite your child to join us for the15th Autumn Term Holiday Music Course.
This year we are offering an exciting new opportunity to take part in more mixed and collaborative ensembles.  These ensembles offer a broader breadth of experience playing music from around the world in mixed instrumental groups.
As usual, the course programme will run for three days during the October half term from Tuesday 24th, 25th and 26th October 2017 inclusive at William Patten Primary School. For more information visit our Holiday Course Section.