New ensemble launching in 2020…Hackney Junior Jazz Ensemble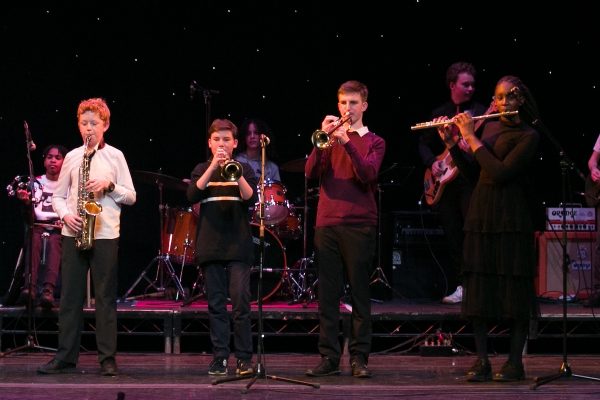 We are pleased to announce that next term we will be launching a NEW and exciting ensemble – the Hackney Junior Jazz Ensemble (HJJE) for young musicians of Grade 2 and above standard looking for the experience of playing in a jazz group!
HJJE will be a cross-phase ensemble, open to Primary Yr5+ pupils as well as secondary players.  We anticipate a wide range of opportunities for musicians in the ensemble, as well as progression to the Hackney Creative Jazz Ensemble.
The group accommodates any instrument – we welcome drummers/percussionists, guitars/basses, keys as well as strings/wind and brass, tuned percussion are also warmly welcomed!
This new ensemble follows the success of our long-established Hackney Creative Jazz Ensemble (HCJE). HCJE regularly perform at venues such as the Vortex and the Hackney Empire and is aimed at minimum Grade 5 standard (Yr7+) players.  We are delighted that we are now able to additionally set up a feeder ensemble to nurture musicians from a younger age interested in exploring jazz.
HCJE Manager Oliver Crooke says:
'We are excited to be launching this new ensemble in January 2020 which expands the range of opportunities we are able to offer young musicians across Hackney"
HJJE will rehearse at City Academy on Wednesdays 4.30 – 6pm, directly before the Senior Ensemble. Like HCJE, the ensemble will be coached by a team of professional musicians including a rotation of different instrumentalists in order that all the different sections of the group are supported well.
To find out more about HJJE, as well as our other ensemble opportunities, please visit HMS ensemble page, here