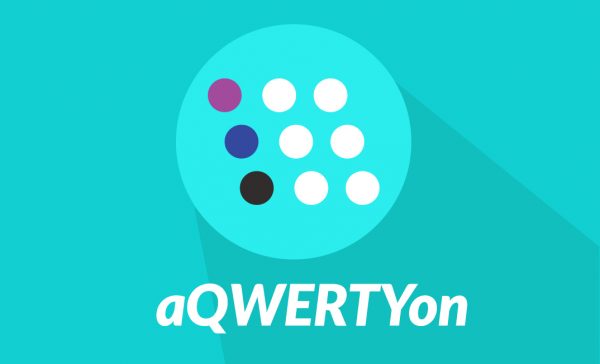 Ear Opener – A set of free video masterclasses that demystify the process of writing music. Designed for music students, teachers and independent music makers, Ear Opener uses simple, accessible explanations of the tools people who write music use every day, with practical tips that composers of any level can put straight into practice. Get insights and advice from artists including legendary producer Brian Eno, composer & saxophonist Cassie Kinoshi, Radiohead guitarist Ed O'Brien, film and TV composer Isobel Waller-Bridge and many more.
---
Girls Rock London – Girls Rock London is a music charity based in Hackney that works with young women and trans youth aged 11 – 16 building self esteem through music-making. Here's the website for more info. 
GRL created a handbook in the Summer of 2020 – the GRL Guide to Wellbeing and Creativity – and sent it out to 100 young people along with a musical care package full of goodies. GRL are now making this accessible to all partner organisations (and beyond) so they can reach as many young people as possible. It features a range of activities focused on creative tasks (such as song-writing and lyric-writing, free drawing and craft activities) as well as mindfulness exercises, social justice and youth activism inspiration and recipes. It is free and includes input from young people and our incredible volunteer team in its design.
GRL also commissioned a range of video and podcast digital resources for their Summer Project 2020. These were designed for 11 – 16 year olds and include – you can access the below resources here.
Get Moving:7 dance videos – learn a choreography to a Beyonce track
Making music at home: Videos on how to make music on your phone or device/ intro to music production/ vocal warm ups/ songwriting tips/ make a homemade drum kit
Arts and crafts: including zine making and hand knitting with old t shirts
If any individuals wish to donate to the charity Girls Rock London to support their work in Hackney, they can do so here.
---
Abram Wilson Foundation – Future Sound Digital is a series of free, short videos which give you a simple, engaging and accessible insight into how different artists express themselves through music, how they write songs and how they became musicians. Produced by the Abram Wilson Foundation, these videos will support and inspire young people to create their own music and lyrics.  Aimed at 11-18 year olds.
The Future Sound Digital video tutorials feature talented artists Oscar Jerome, Sans Soucis and Arji Manuelpillai
---
LSO – Lockdown Listening with Rachel Leach: A series of daily musical listening tasks for you to do at home – with your children, with your class or even by yourself. They are designed to be done with the minimum of preparation and equipment – often just paper and pens – and can be achieved in under 10 minutes.
Where's Simon?
An online concert featuring Sir Simon Rattle and musicians from the LSO, recorded from home in lockdown. Trying our quiz, explore some LSO players' listening recommendations and download the parts to play along yourselves during Part 2.
How to Build an Orchestra
Discover everything about orchestras and their instruments with our beautifully illustrated children's book How to Build An Orchestra produced in association with Hachette Children's Group.
Click here to buy the book and to find free resources for young people and families at home, or teachers in school.
Space ….. But Not As We Know It
An online concert, presented by Rachel Leach and conducted by Jessica Cottis, featuring Beethoven's Fifth Symphony and music by Berlioz, Ives, Prokofiev and Haydn.
Find out what happens when an orchestra has to keep its distance! Rachel Leach explores the separation of sounds, how music travels around an orchestra and what you can hear between the notes. There are also warm-ups and listen and draw activities to get involved with, and free resources for teachers to download.
---
LSO Play – The award-winning LSO Play is a free interactive and immersive web app, allowing you to experience the LSO on stage at the Barbican – anytime, anywhere.
View the orchestra from four camera angles simultaneously, and switch between them during the performance. You can focus on anything from the tips of a drumstick to the violinists' fingers. Find teacher resource packs for Key Stage 2 and 3 to use in classroom music lessons, Listening Activities for young people to do at home or in school, as well as masterclasses with LSO players and listening guides with information on the musical background
Choose from six performances, all filmed in HD during the LSO's Barbican season.
---
BBC Bitesize resources to support Music GCSE by the specification. Scroll down to select your board – AQA, Edexcel, Eduqas or OCR – see more here.
---
Twinkl – Take a browse through these KS4 resources. They include a range of lessons that cover important topics in the GCSE syllabus and feature a number of PowerPoints, worksheets and activities covering music theory, world music and composition – see more here.
---
Music Theory and Aural Training – a wide range of music and theory resources can be found on this website.
---
Audacity is a free downloadable multi-track audio editor available across platforms:
---
Noteflight is an online app that allows users to compose, view, and share music notation from any web browser. However, rather than basic composition software, Noteflight allows users to edit, print, and playback has written music from any connected device – see more on the website here
---
aQWERTYon is a brilliant resource that allows children to play along with YouTube videos using their QWERTY keyboards.  There are some ready to use preset songs already on the site but you can also select any YouTube video of your choice to play along to. Though you will need to then select the appropriate scale and the instrument to play-along.
---
Explore more online resources here