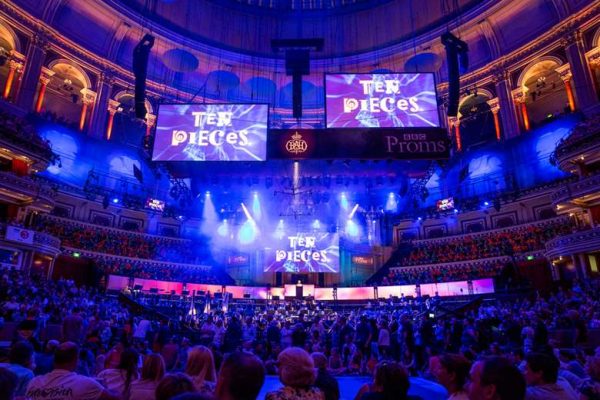 BBC Bitesize – fun developing or learning new musical skills with tutorials on a range of musical topics including 'How to write a song', 'How to sing, rap and beatbox' and 'Compose your own film music' with BBC Bitesize. And this BBC Bitesize link will take pupils to compose tasks specifically with the BBC 10 Pieces, full of fantastic ideas.
---
BBC 10 Pieces –  don't forget the huge volume of general resources available on the BBC 10 Pieces site.  A lovely collection of films introducing each of the pieces (and there are now several sets of 10 Pieces so lots of works to get through!) plus lesson plans.  The plans are designed for teachers but do try following them at home too!
---
BeepBox is an online tool for sketching and sharing instrumental melodies. Make sure that your volume is turned up, then press the play button! All song data is contained in the URL at the top of your browser. When you make changes to the song, the URL is updated to reflect your changes.
---
Beat Goes On – Body Percussion Sessions and Junk Percussion Guides are being offered by Beat Goes On. You can join by visiting their YouTube Channels here and by viewing their free resources here.
---
Mr Spoerer's Jam Bus Tutorials – for anyone with a keyboard at home wanting to consolidate some basic skills, or even access to a keyboard app (you'll need the black notes too!) then check out Mr Spoerer's Jam Bus Tutorials – he is creating these right now so more will go up over the coming weeks.  The Jam Bus is his super cool music 'classroom', a decommissioned bendy bus donated to the South London school by none other than Mr Ed Sheeran himself, and then converted into a music classroom/studio via massive amounts of crowdfunding.  Take a look, here.
---
Twinkl – Take a browse through these KS3 resources here
---
Mr Scullins Music Room – YouTube Channel, check out his household items Samba tutorial here
---
Groove Pizza uses a pizza to represent different drum patterns, allowing students to explore beats and grooves from famous songs and create their own using rhythmic grids.
---
Explore more online resources here