Classical Road Show – Dreamtime Tales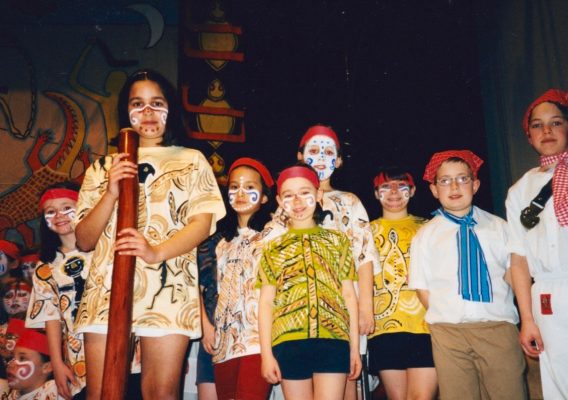 Invitation to all pupils aged 7-11 years in school groups to join in participatory concert with Royal Philharmonic Orchestra, conducted by Ben Glassberg.
A rare musical theatre experience with music written especially for performance by the professional orchestra, narrators and primary school children.
Children work with their teachers in school to learn the music then come along on concert day to perform from their audience seats with the musicians. Everyone in the concert hall takes part and we encourage everyone to come in simple costume.
Dreamtime Tales takes you back in time to 1768 to sail with Captain Cook as he discovers unknown Southern lands where the indigenous people tell their beguiling stories of how the spirits created the earth. Some of the tales are scary; some are amusing; all are fun to sing. The orchestra will be joined by the haunting sound of the didgeridoo…..
Concerts start with a rehearsal of all the audience songs and the conductor will introduce some of the key instruments of the orchestra and the sounds they make.
When?
18th March 2019 – Concerts at 11.15am and 1.30pm (last for 1 hour)
Where?
Cadogan Hall, Chelsea SW1X 9DQ (3 mins walk from Sloane Square tube station)
Further information:
Tickets cost £5 each.  (Financial support is available for 'pupil premium' students and others who have difficulty paying for tickets.)
Classical Road Show provides all the learning materials for teachers to work with their students to learn the songs in school including music, learning CD and Australian project. Music is suitable for all musical abilities – some schools come with choirs, others with whole classes.
More information and bookings through Classical Road Show website here
or email concerts@classicalroadshow.org
or call 07827 679115 (Sheila)
Bookings open now – teaching materials will be sent out at the end of Autumn term so that schools have plenty of time to learn the music from January 2019 onwards.